Nairobi Tigray-Ethiopia Agreement
As a continuation of the CoHA signed in Pretoria, senior Commanders of Ethiopia and Tigray forces have been negotiating in Nairobi since November 7. The negotiation in Nairobi has been concluded with an agreement, among others, to allow unhindered humanitarian access and for foreign and non-ENDF forces to withdraw from Tigray.
Scans of the signed document are below.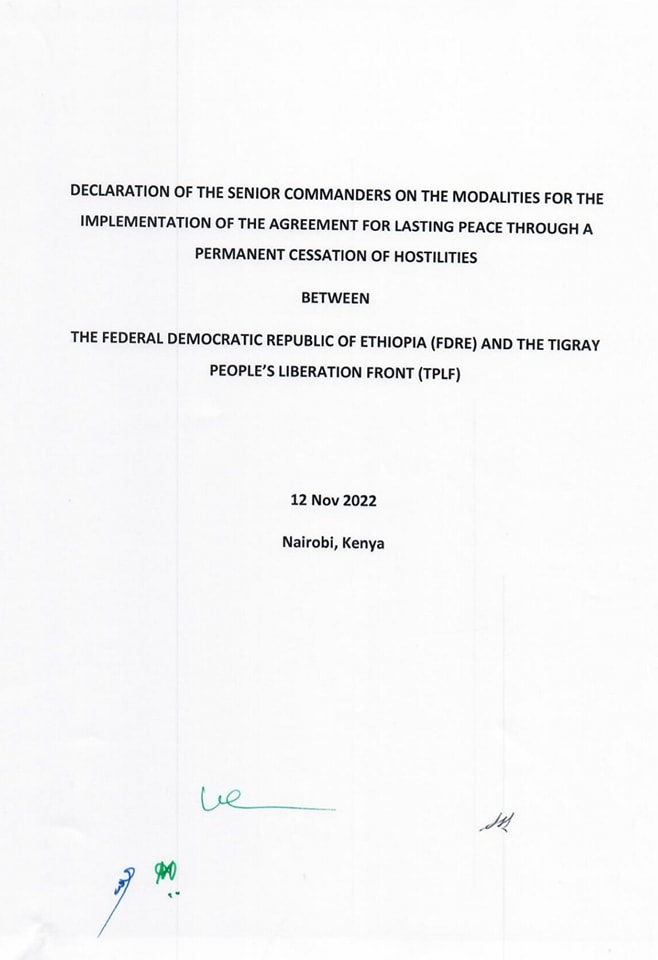 A video of the signing ceremony can be found here.