Ethiopian Regime Rewards Maureen Aching an IGAD Job for her anti-Tigrayan work at UN Ethiopia.
In Oct 2021, Maureen Achieng and her colleagues at UN Ethiopia were found engaging in one of the most irresponsible things against Tigrayans and other UN colleagues. In one of the leaked audios, UN Ethiopia representatives said two shocking things 1) evidence on crimes in Tigray must be verified and accepted by the Ethiopian government in order to be deemed credible and 2) they hesitate to use personal testimonies of rape victims as evidence, calling media reports a "hype".  In a second round of audio leaks , Maureen Achieng IOM Chief of Mission to Ethiopia and Representative to the AU, UNECA and IGAD said "the TPLF are dirty and vicious" and  "I will never go back to that region [Tigray]".  She also alleged a request to resettle Tigrayans in Rwanda was for starting a guerrilla movement with the help of Paul Kagame.
Following the leaked audios, she was quietly removed from her UN post in Ethiopia. But Ethiopia authorities didn't forget her service.
In May 2022, Ethiopia's President, Sahle-Work Zewde, received Maureen Achieng in her office and thanked her for her service when she was in UN Ethiopia including for her "truthfulness, integrity & dedication". They both talked about increasing African countries influence in UN.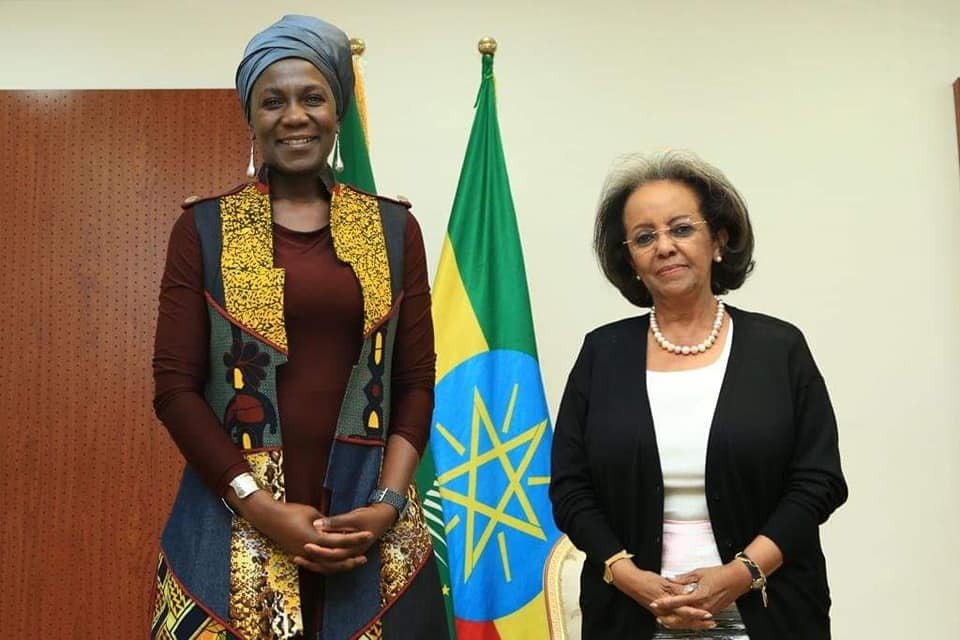 Now, Maureen has joined IGAD as its representative to the AU. IGAD is the Abiy Regime's playground and is led by a close friend and ally of Abiy Ahmed , Workneh Gebeyehu.
Clearly, this IGAD job is the Abiy Regime's reward for Maureen Achieng for the dangerous role she played against Tigrayans when she was at UN Ethiopia. Her May Visit to SahleWork Zewde was to request reward for the anti-Tigray work she did at UN Ethiopia.