"We are headed to mass mortality" Major nutrition program cut in Tigray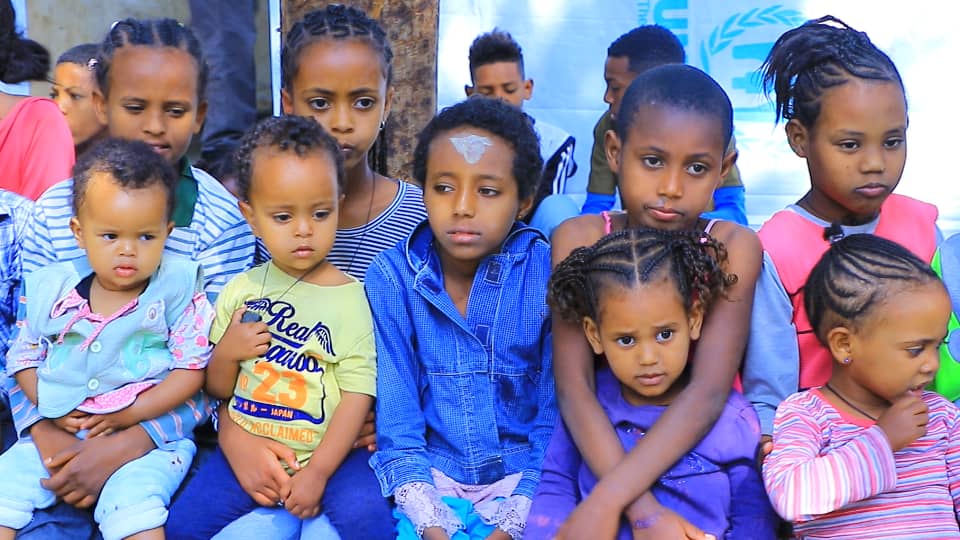 The Targeted Supplementary Feeding Program (TSFP), which provides nutrition aid to children under five and pregnant or lactating women, has been cut at least in half in Tigray, according to two sources with direct knowledge of the humanitarian response in Tigray and official data from the Nutrition Cluster, viewed by the author. It also appears that the suspension of the nutrition program is nationwide, with the most severe drop occurring in the Somali region. 
According to the Nutrition Cluster data, the new cuts leave more than 96,000 children and pregnant and lactating women in Tigray and nearly 900,000 across Ethiopia, without nutritional support. This latest setback comes at the worst possible time in Tigray, where food aid has been suspended for more than three months. Food assistance has also been suspended elsewhere in Ethiopia, though for a shorter period. One source with familiarity of the humanitarian conditions in Tigray characterized the impact of this new development, saying "we are headed to mass mortality."
The decrease in nutrition aid confirms Tghat's coverage from earlier in July, which noted a sharp drop in the distribution of therapeutic food and nutritionally fortified baby formula. This development also contradicts initial statements made by the WFP and USAID claiming that "nutrition assistance to children, pregnant and breastfeeding women… will continue uninterrupted."
Treatment for the worst cases of malnutrition (severe acute malnutrition or SAM) continues in Tigray, though on a limited scale. As shown in the chart below, in Tigray, fewer children aged five and under were admitted for SAM in May compared to when the food suspension began in March. In contrast, other key regions of Ethiopia admitted slightly more in May, but it is not enough of an increase to offset the impact of the suspension of food and nutrition assistance.
The effects of the aid suspension have already led to hundreds of starvation deaths, which have been reported from every accessible zone of Tigray. According to data shared with the author, deaths among children under care for malnutrition have also increased across the country. This data is particularly alarming because it only includes children who were receiving treatment for SAM at the time of death. Those who die of starvation-related causes outside of a treatment program are not counted in this data.
Last month, a senior official at the World Food Programme (WFP) indicated that food aid could restart in late July if certain conditions were met, but there have not been any updates of progress towards that end. The WFP and UNOCHA have also declined to publish multiple assessments of the conditions on the ground in Tigray, which forewarned that the aid suspension would lead to starvation-related deaths.
No definitive deadlines have been set for the resumption of food aid in Tigray. More than 90,000 children and pregnant or nursing mothers who are no longer receiving nutritional support will only live for as long as it takes a malnourished human to succumb to sickness or starvation. This is the only timetable that decision-makers at USAID and WFP should be considering.
The conditions of life for millions in Tigray and throughout Ethiopia are getting more desperate each passing day while food aid is suspended. The recent reduction of nutrition support will only accelerate the onset of mass starvation. The absence of transparency during suspension, which has already resulted in the deaths of hundreds if not thousands of civilians, is highly irregular and alarming. The removal of a critical safety net from underneath hundreds of thousands of those in greatest need of assistance would normally be communicated publicly by aid agencies and local governments in advance to try to generate public support for funding to avert such a crisis. In Tigray, people are starved in silence to allow those who block their access to food aid, either through incompetence, corruption, or as a crime against humanity, to do so with impunity.