The war on Tigray: glimpses of the destruction in Tigray
The communication blackout has made it almost impossible for people to get a picture of the destruction of the war on Tigray. A few rare reports and footages give us glimpses of it.
One is the footage of the Belgian television channel, VRT News, that showed burned and destroyed tanks and empty villages from Western Tigray to Shire.
On the Alamata-Mekelle highway, Martin Plaut reports 15 destroyed tanks.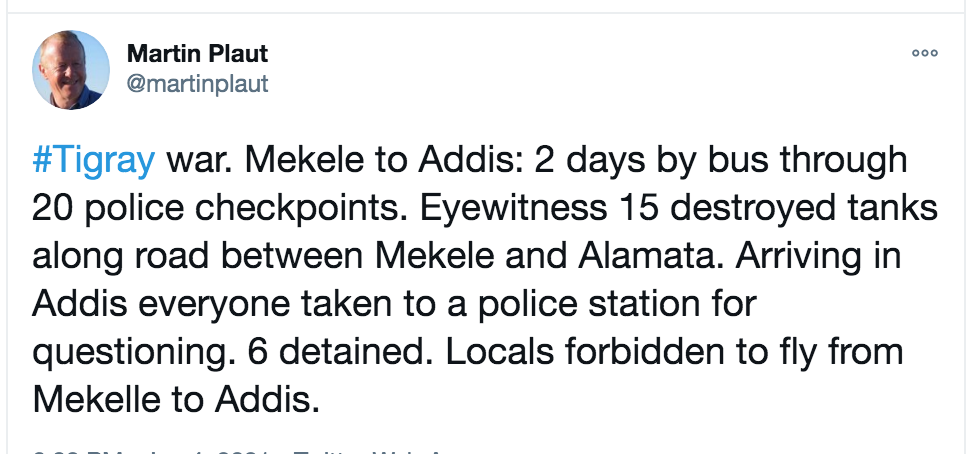 Earlier, the Tigray government claimed it destroyed 11 tanks in Mekelle and environs.
Professor Jan Nyssen details many destructions of houses, factories, hospital, and heritages. See here.
Much more rare footages are, however, the destruction of the private company Zenith Hair Oil Factory in Shire, the Almeda Textile Factory in Adwa, and one showing the destruction on the road between Wukro and Agulae